ENERGIZED AMERICAN RACER CUP PROGRAM SET FOR 2017 SEASON; BD MOTORSPORTS MEDIA LLC TAKES OVER PROGRAM MANAGEMENT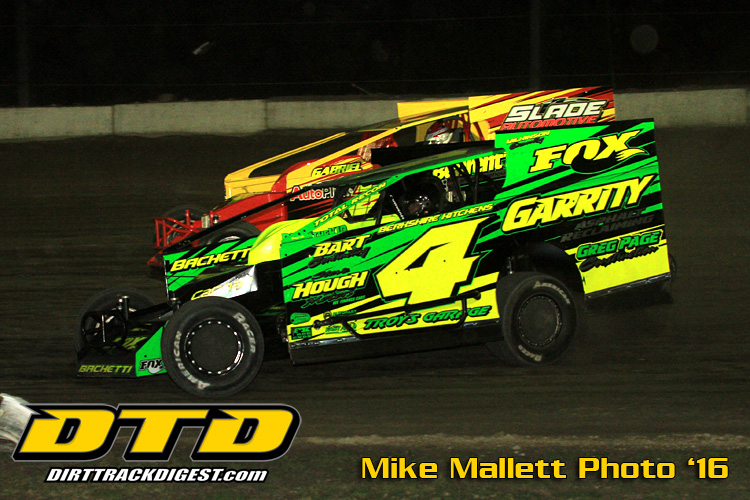 INDIANA, PA – The American Racer Cup, an incentive program for racers at participating facilities across the Northeast, enters the 2017 season with new direction.
Fred Woodward of Lias Tire, the Indiana, Pa.-based regional distributor of American Racer tires, has named Brett Deyo of BD Motorsports Media LLC to manage the American Racer Cup program for next season. The 2017 season will mark the eighth year of existence for the American Racer Cup.
"We are looking forward to the 2017 American Racer Cup with new enthusiasm and excitement," Woodward said. "The program is a win-win for our racers and track promoters. Having Brett (Deyo) on board, we hope to ramp up the marketing side of the program, generate more publicity and grow the program further."
Woodward went on to thank Andrew Harpell, previous program manager, for his contributions to the program since its inception.
Deyo, who organizes the touring dirt Modified Short Track Super Series which utilizes American Racer tires, is thankful for the opportunity.
"The American Racer Cup does so much for racers at a very limited cost – $50 for Modifieds and $40 for Sportsman to join," he said. "I think we can get even more racers understanding the benefits and taking part in the Cup. Information is key and we hope to be able to build hype around the program throughout the season for both fans and competitors.
"The Cup should help to build a positive buzz for speedways utilizing American Racer tires, and aligning it with our series only builds a stronger, united front for the American Racer brand."
The American Racer Cup is a program designed for the weekly Modified and Sportsman racer at participating speedways across the Northeast. Nearly $50,000 in cash is distributed annually, in addition to thousands more in giveaway tires throughout the season and at year-end.
Sponsorship support for the American Racer Cup in 2016 came via Sunoco Race Fuels/Insinger Performance and Jones Racing Products.
Overall champions and each speedway point title winners are declared by the American Racer Cup in addition to regional North and South standings.
Current participating venues are, sorted by state: Accord, Afton, Five Mile Point, Outlaw, Skyline (Sportsman), Thunder Mountain, Utica-Rome (Sportsman) and Woodhull (New York); Bridgeport and New Egypt (New Jersey); Big Diamond, Grandview and Penn Can (Pennsylvania); and Delaware International (Delaware).
Last year, Sheffield, Mass., driver Andy Bachetti earned $10,000 as the overall American Racer Cup Modified champion off the strength of an outstanding season at I-88 Speedway in Afton, N.Y. Andrew Smith of Lockport, N.Y., took home the $1,500 top prize as the overall Sportsman champion racing weekly at Skyline Raceway Park in Blodgett Mills, N.Y.
An early registration drive for competitors will take place at Motorsports 2017 in January to be held at the Greater Philadelphia Expo Center in Oaks, Pa., where American Racer will be present with a display. An early tire drawing is slated to take place Motorsports weekend.
Final details of the American Racer Cup format will also be released prior to Motorsports. Management is reviewing the details of the program structure and will release any changes in the coming weeks.
To contact Brett Deyo (BD Motorsports Media LLC), call 845.728.2781 or e-mail bdmotorsportsmedia@gmail.com. A complete overhaul of the American Racer Cup website is forthcoming.