Matt Stangle (Modified) & Derrick McGrew Jr. (Sportsman) Take Home Motorsports Racecar & Trade Show American Racer Giveaways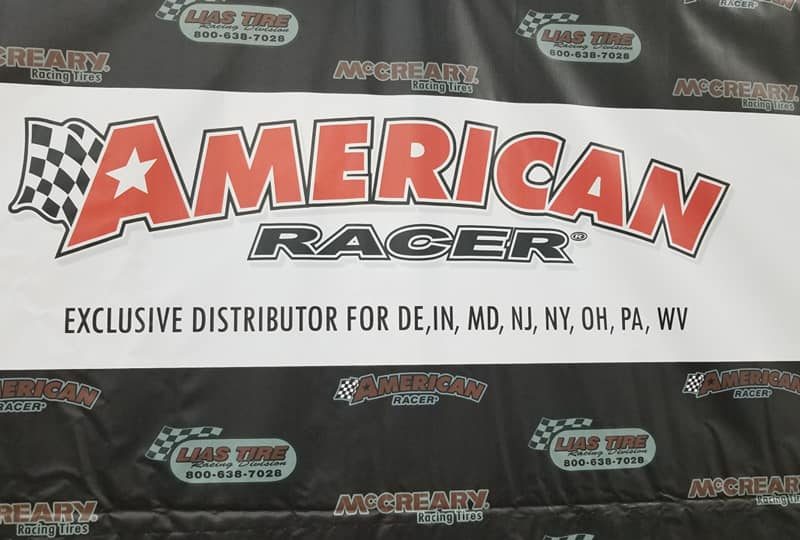 OAKS, PA – Each year, the unofficial kickoff to the American Racer Cup presented by Sunoco season takes place at the Motorsports Racecar & Trade Show at the Greater Philadelphia Expo Center in Oaks, Pa.
Competitors flocked to the BD Motorsports Media LLC display during the three-day show to sign up for the 2019 edition of the 'home-track' program presented by American Racer tires, Lias Tire Company, Sunoco Race Fuels and Insinger Performance. In 2018, the program distributed 575 complimentary tire certificates and $51,450 in prize money to 242 registered drivers.
At 2 p.m. on Sunday, all registered drivers were entered into a drawing for two free tire certificates, one for the Modified division and another for Sportsman. The drawing was shown on Facebook live.
New Egypt (N.J) Speedway regular Matt Stangle of Neshanic Station, N.J., was the recipient of the Modified tire certificate, while Fonda (N.Y.) Speedway driver Derrick McGrew Jr. received the Sportsman tire certificate.
American Racer Cup presented by Sunoco registration remains open through the off-season on the web at www.theamericanracercup.com.
The next 'pre-season' tire giveaway takes place March 16. The drawing takes place during the Melvin L. Joseph Memorial weekend at Georgetown (Del.) Speedway. Four tire certificates will be handed out via a draw of registered drivers for both the Modified and Sportsman divisions.
To learn more about the American Racer Cup, visit the official website at www.theamericanracercup.com, e-mail bdmotorsportsmedia@gmail.com, follow on Twitter @racer_cup or on like Facebook: American Racer Cup.