2021 American Racer Cup Underway: Kressley & Von Dohren (Mod), Edwards (Sportsman) Lead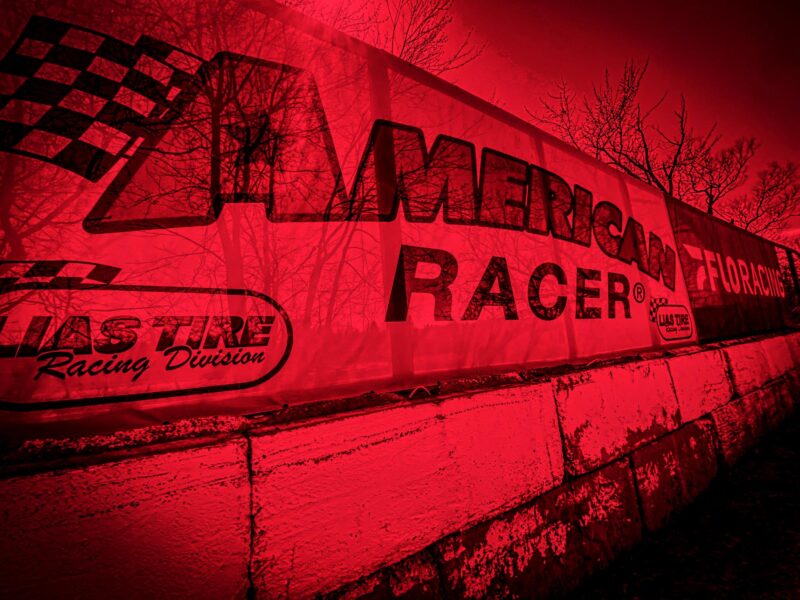 Written by Chris Moore
MILLSBORO, DE – The American Racer Cup is officially back in 2021 to "win with weekly racers" for the 12th consecutive year.
Registered drivers are competing for the $10,000-plus Modified top prize at the end of the American Racer Cup season. The cash point fund for the Modifieds totals $36,000 in addition to tire certificate giveaways throughout the season.
There is an additional $5,700 in regional money available to Modified competitors thanks to Insinger Performance of Dushore, Pa.
A driver's 10 best finishes at their American Racer home track from Friday, April 16 to Monday, Sept. 6 will be tallied. Bonus points are awarded to competitors at year-end, based upon the average number of cars starting feature events at their participating speedway.
Accumulated points based on finishes will be added with the car count bonuses to determine a final point total at season's end.
Two Grandview Speedway (Bechtelsville, Pa.) regulars, Brett Kressley of Orefield, Pa., and Oley, Pa.'s Craig Von Dohren sit at the top of the current Modified points standings at 248 points each.
Following them are three Fonda (N.Y.) Speedway regulars; Rocky Warner and Craig Hanson, both from Johnstown, N.Y., and Duanesburg, N.Y.'s Ronnie Johnson round out the top-five currently.
A $6,750 purse is given out to the Sportsman at the end of the American Racer Cup season. With free product giveaways and Insinger Performance regional cash included, more than $10,000 is handed out to Sportsman racers.
Fonda Speedway's Chad Edwards leads the way in the early going in pursuit of the $1,500 top prize. Sammy Martz Jr. and Stephen Kemery, two Bridgeport (N.J.) Motorsports Park drivers, round out the podium, while Fonda Speedway's Tony Farone and New Egypt (N.J.) Speedway's Ryan Simmons round out the top-five.
With registration closed, as of April 30, home track tire giveaways are set to begin in the coming weeks.
Full point standings for the American Racer Cup can be found on the official website (www.theamericanracercup.com).
Modifieds: https://americanracercupmodified.racestatcentral.com/
Sportsman: https://americanracercupsportsman.racestatcentral.com/
The American Racer Cup is presented by American Racer Tires, Lias Tire (Indiana, Pa.), Sunoco Race Fuels and Insinger Performance (Dushore, Pa.).
To learn more about the American Racer Cup, visit the official website at www.theamericanracercup.com, e-mail bdmotorsportsmedia@gmail.com, follow on Twitter @racer_cup or on like Facebook: American Racer Cup.