Down to a Handful: Five Weeks Remain in 2021 American Racer Cup Battle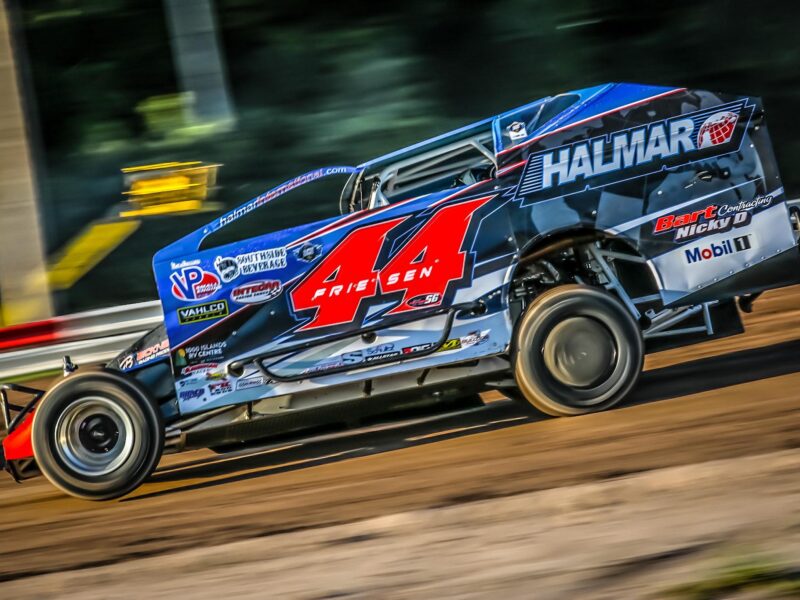 Written by Chris Moore
MILLSBORO, DE – Down to a handful.
Only five weekends remain in the 2021 American Racer Cup presented by Sunoco Race Fuels season.
Registered drivers have been competing since mid-April, compiling their best 10 finishes at their home tracks toward the American Racer Cup standings. The American Racer Cup season concludes on Sept. 6.
Each driver's 10 best finishes at their registered home track are combined with a car count bonus, based on the average number of cars starting a feature at their home track, to compile each driver's year-end American Racer Cup point total.
Sprakers, N.Y.'s Stewart Friesen currently sits perched atop the Modified standings.
Friesen's nine wins at Fonda (N.Y.) Speedway have him leading by 44 points ahead of Grandview (Pa.) Speedway's Craig Von Dohren. Friesen, however, only has two more chances to pick up his 10th win, as his registered home track prepares for the annual Fonda Fair, cutting the season short on August 14.
Another Grandview regular, Brett Kressley, occupies third place at 649 points, two behind Von Dohren and 46 behind Friesen. Fonda's Rocky Warner, the leader at the halfway point of the American Racer Cup, has fallen to fourth, 68 points behind his fellow Fonda regular.
Bridgeport (N.J.) Motorsports Park regular Ryan Godown rounds out the top-five, 73 points behind Friesen.
Registered Modified drivers are competing for a $10,000-plus top prize at American Racer Cup season's end. A total cash point fund of $36,000 is set to go out, plus additional certificate giveaway throughout the season.
In addition, $5,700 in regional cash is handed out to Modified racers courtesy of Insinger Performance.
On the Sportsman side, Bridgeport Motorsports Park regulars – Sammy Martz Jr. and Stephen Kemery – occupy the top two spots. Martz holds a 16-point advantage between himself and Kemery.
Fonda Speedway's Chad Edwards sits third, 21-points behind Martz Jr. Two markers behind Edwards is Outlaw (N.Y.) Speedway's Alex Payne.
One more Fonda Regular, Mark Mortensen, rounds out the Sportsman top five.
$6,750 in purse money is distributed to the Sportsman competitors at the years end, with $1,500 reserved for the winner. Tire giveaways and certificates raise the total up over $10,000 handed out to the Sportsman teams.
Insinger Performance also gives out another $3,000 in regional cash for the Sportsman competitors.
Full point standings for the American Racer Cup can be found on the official website (www.theamericanracercup.com).
Modified Standings: https://americanracercupmodified.racestatcentral.com/
Sportsman Standings: https://americanracercupsportsman.racestatcentral.com/
To learn more about the American Racer Cup, visit the official website at www.theamericanracercup.com, e-mail bdmotorsportsmedia@gmail.com, follow on Twitter @racer_cup or on like Facebook: American Racer Cup.