One-on-One: American Racer Cup Match Races for Modifieds & Crate 602 Sportsman at Afton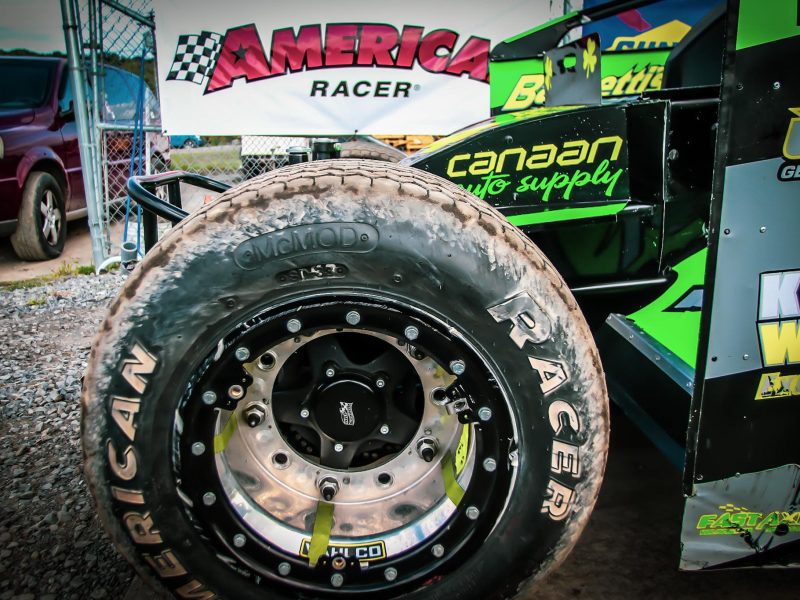 Written by Chris Moore
AFTON, NY – One-on-One Match races will return when the Bob Hilbert Sportswear Short Track Super Series (STSS) Fueled By Sunoco invades Afton Motorsports Park on Fri.-Sat. Oct. 7-8.
The 14th American Racer Cup Short Track SuperNationals at the picturesque Afton Motorsports Park features One-on-One Match Races for both the Modifieds and Crate 602 Sportsman over the weekend of racing.
The top representative from each track in American Racer Cup presented by Sunoco Race Fuels standings (back to fifth place in track points) will be eligible to compete in the one-on-one match races for each division (Modifieds or Sportsman).
Once representatives are determined, drivers will pull numbers, with the lowest number racing first, having to climb their way up the proverbial ladder.
The driver who wins continues marching on until they are defeated or win the final match race and is thus crowned champion.
The Modified champion will walk away with $2,000 cash Saturday with $1,000 cash reserved for the Sportsman match race champion Friday.
Each participant in both the Modified and Sportsman Match Races will receive a free American Racer tire certificate courtesy of Lias Tire in Indiana, Pa.
The American Racer Cup Sportsman One-on-One Match races will take place Friday (Oct. 7) along with the Open vs. Crate Sportsman challenge paying $2,000-to-win with the posted gambler's fee ($1,500 without).
Also on tap for Friday is the championship event for the CRSA 305 Sprint Cars, the Limited Sportsman (20 laps, $300-to-win), the Slingshots (20 laps, $300-to-win), and the STSS Modifieds taking part in open practice with the two quick timers locking into Saturday's redraw.
The 50-lap, $5,500-plus STSS Modified main headlines Saturday as a non-points event for the STSS big-block/small-block Modifieds. The American Racer Cup One-on-One Modified Match races will also take place on Saturday night.
The STSS Crate 602 Sportsman join the program in the Championship Round of the Precision Hydraulic & Oil North Region. The STSS Sportsman go for 25-laps and a $1,500 top prize with a champion being crowned at the completion of the event.
The Mohawk Valley Vintage Dirt Modified Racing Series rounds out the Saturday program.
The event will be broadcast live on FloRacing (www.floracing.tv).
A Complete General Information Sheet for Friday can be found at: https://shorttracksuperseries.com/wp-content/uploads/2022/09/ShortTrackSuperNationalsFridayInfoSheet.pdf
A Complete General Information Sheet for Saturday can be found at: https://shorttracksuperseries.com/wp-content/uploads/2022/09/ShortTrackSuperNationalsSatInfoSheet.pdf
Afton Motorsports Park is located at 46 East Main Street Afton, NY 13730 and can be found on the web at www.aftonmotorsportspark.com or contacted by phone at 607.624.3772.
To learn more about the Short Track Super Series Fueled By Sunoco, visit www.shorttracksuperseries.com, e-mail bdmotorsportsmedia@gmail.com, check out 'Short Track Super Series' on Facebook or @ShortTrackSS on Twitter or Instagram.
The Short Track Super Series is presented by American Racer/Lias Tire, Sunoco Race Fuel, Insinger Performance, FloSports, Bob Hilbert Sportswear, BDR Speed, Halmar International, River Valley Builders, Hurlock Auto & Speed, Velocita-USA, St. Lawrence Radiology, Franklin Products, Design for Vision & Sunglass Central, Belmont's Garage, Precision Hydraulic & Oil, Prime MAC Tools, F.X. Caprara Car Companies, Behrent's Performance Warehouse, Beyea Custom Headers, Bicknell Racing Products, Dirt Track Digest, EIBACH, Elite Welder Testing & Training, Flach Performance Products, Henry's Exhaust, Hig Fab, Penske Racing Shocks, Schultz Racing Fuel Cells, Spyder Filters, Superior Remodeling, Teo-Pro Car, VAHLCO, Wegner Automotive & Wilwood.
MODIFIED AMERICAN RACER CUP TOP 5
ACCORD
Danny Creeden
Joe Judge
Daniel Morgiewicz
Scott Ferrier
Brett Graham
AFTON
Nick Nye
Bobby Flood
Brian Mady
J.R. Hurlburt
Ken Titus
BIG DIAMOND
Duane Howard
Brett Kressley
Craig Von Dohren
Louden Reimert
Nick Rochinski
BRIDGEPORT
Ryan Godown
Billy Pauch Jr.
Ryan Watt
Ryan Krachun
Dominick Buffalino
DELAWARE INTERNATIONAL
Jordan Watson
Ryan Riddle
Kevin Sockriter
Brad Trice
Ryan Watt
FIVE MILE POINT
Brett Tonkin
Nick Rochinski
Justin Holland
Brian Malcolm
Barry White
FONDA
Rocky Warner
Stewart Friesen
Ronnie Johnson
Craig Hanson
Bobby Varin
GRANDVIEW
Craig Von Dohren
Brett Kressley
Jeff Strunk
Doug Manmiller
Duane Howard
NEW EGYPT
Brandon Grosso
Danny Bouc
Louden Reimert
Rick Laubach
John McClelland
OUTLAW
Ajay Potrzebowski II
Brady Fultz
Cory Costa
Phil Vigneri III
Danny Johnson
PENN CAN
Brett Tonkin
Kevin Hartnett
Nick Petrilak
Alan Rudalavage
Brian Malcolm
UTICA-ROME
Matt Sheppard
Billy Decker
Alex Yankowski
Stewart Friesen
Andy Bachetti
WOODHULL
Jake Dgien
Joe Dgien
Billy Van Pelt
Donnie Lawson
Brady Fultz

CRATE/SPORTSMAN AMERICAN RACER CUP TOP 5
ACCORD
Cody Higbie
Kyle Rohner
AFTON
Blaine Klinger
Dave Rosa
Tyler Ward
Todd Titus
A.J. Digsby
BIG DIAMOND
Brandon Edgar
Logan Watt
Matt Yoder
Doug Smith
Tyler Peet
BRIDGEPORT
Ryan Godown Jr.
Brian Papiez
Matt Ellery
Howie Finch
Travis Hill
DELMAR
Joe Toth
Brandon Watkins
Adam White
Jordn Justice
Eric Kormann
FIVE MILE POINT
Gary Smith
Blaine Klinger
Joshua Landers
Randy Fox
Dominic Roselli
FONDA
Chad Edwards
Payton Talbot
Troy Zilles
Mark Mortensen
Chip Constantino
GRANDVIEW
Brian Hirthler
Jimmy Leiby
Cody Manmiller
Jesse Hirthler
Dakota Kohler
NEW EGYPT
Joe Toth
Ryan Simmons
Johnny Bangs
Nick Van Wickle
Tom Princiotta
OUTLAW
Carter Crooker
Justice Mayo
Dale Welty
Ben Feldman
Brian Fish
PENN CAN
Ray Leonard
Mike Schane
Alex Konopka
Mike Nagle Jr.
Mike Wilcha
UTICA-ROME
Matt Janczuk
Payton Talbot
Chris Mackey
Allan Hodge
Mike Richmond
WOODHULL RACEWAY
Kenny Peoples Jr.
Blake Lawson
Isabel Barron
Cayden Lawson
A.J. Costley